Leaderpress – Instant & General Printers
Over 30 years ago, Leaderpress Printers was originally established in Leederville.  Over the years, Leaderpress Printers has grown to become an Perth printing industry leader, which has a name that you can trust.
Leaderpress Printers has been a supplying of printing material from individuals through to large multinationals. As a printing company, Leaderpress manufactures direct to clients, trade suppliers, government departments, graphic designers and even other print shops.
Our Printing facility is now centrally located in Osborne Park, just 5 km from the heart of Perth therefore as part of the service, Leaderpress Printers offers free delivery. The free delivery service is available with any print order to a single location within the Perth metro area.
The majority of our staff are long-term employees, who have grown with the company and have great pride in Leaderpress. This pride is reflected in their quality work. Our professional knowledge of printing is second to none and we're ready to assist with your next print project.
Print management systems can be arranged on an annual basis or in smaller time frames to suit each client. Advanced planning reduces production costs, making it possible to pass substantial savings onto the client. By programming work well in advance, we can minimise turnaround time, in some cases to, simply the time it takes to organise dispatch of the goods.
Contact us today for assistance with all your printing and binding requirements. Our experienced team is on hand and ready to assist you.
How to Choose a High-Quality Printing Service Provider in Perth
If you're in search of a high-quality printing service provider in Perth, it can be challenging to know which one to choose. However, by focusing on key factors, you can narrow down your options and find a provider that meets your needs.
One important factor to consider is the quality of the printed material. Look for a provider in Perth that uses the latest technology and equipment to ensure that the final product is of the highest quality. Another crucial factor is pricing; you want a provider that offers competitive pricing without sacrificing quality.
Turnaround time is also essential, especially if you have a tight deadline. Look for a provider in Perth that can deliver your order within the required timeframe without sacrificing quality.
Customer service is another critical factor when choosing a printing service provider. Look for a provider in Perth that is responsive and easy to communicate with, ensuring that you can get the support you need throughout the process.
When it comes to services, Leaderpress Printers is a top choice for high-quality printing services in Perth. They specialize in offset printing, a technique ideal for large print runs such as business cards, flyers, and brochures. Additionally, they offer digital printing for smaller print runs, large format printing for eye-catching posters, banners, and billboards, and design services to help you create stunning designs.
In conclusion, by focusing on quality, pricing, turnaround time, and customer service, you can find a printing service provider in Perth that meets your needs. Leaderpress Printers is an excellent choice for anyone seeking high-quality printing services in Perth.
Are you interested in evolving your print with dynamic QR Codes? If so, see more information about dynamic QR Codes by clicking here.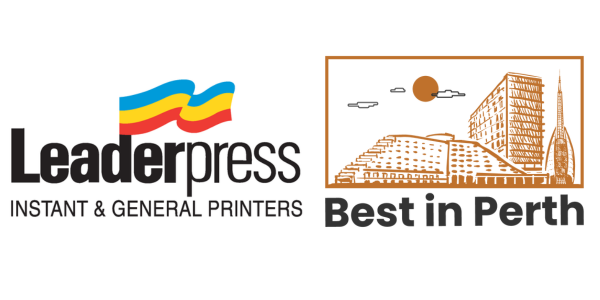 WHY CHOOSE US
Leaderpress offers in house design and printing for public and private sectors including the general public to government, councils, hospitals and SME companies. If you are looking for an efficient, high quality printing service, contact one of Perth's leading printing production companies – Leaderpress.
Our in house design and typesetting services, work together with outsourced designers to produce artwork for all types of printing. If you also require digital or electronic proofing, we offer these services free of charge. As a self-sufficient operation, we rarely rely on outside suppliers. This means that we plan, coordinate and produce virtually everything under one roof, allowing us to offer competitive pricing. You can bring any printing requirement to our door; we have extensive design and presswork experience to manage your expectations accurately.
About Us

Quality
Quality assured product to international industry standard

Environmental
Sustainable Environmental Printing

Delivery
Free Perth Metro Delivery Service

Pre-Press
Pre-Flight check of all artwork ensuring a quality end product and professional feedback.

Personalised Service
You will always have a person to contact who can offer professional assistance with your print requirements.