Dynamic QR Codes
Are you looking to produce your unique custom barcodes or QR codes, then Leaderpress can help. We can produce codes for products from your basic labels and stickers through to business cards, marketing pieces and retail packaging.
Did you know? That most mobile phone handset now allow you to open QR codes directly through your camera. Previously QR codes required an app to open them which create a cumbersome experience for user. Now with the direct response we have seen a resurgence in their use globally. Try it for yourself and see how easy it is.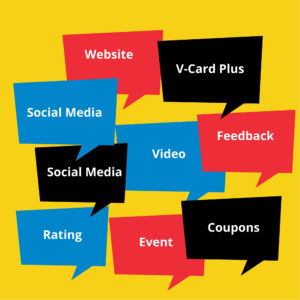 TRY AND TEST OUR DYNAMIC QR CODES
What better way to see how dynamic QR Codes work then to put them to the test. Please scan and see for yourself first-hand the benefits of using Dynamic QR Codes.
Website
Link to any page on the web
vCard Plus
Share personalized contact details

Social Media
Link to your social media channels

Event
Promote your event

Video
Share one or more videos

Vouchers
Share coupons and discounts

Business Page
Provide your company information

Feedback
Collect feedback and get rated

Rating