In house Bindery Line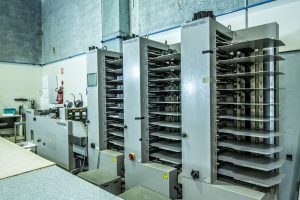 Leaderpress's offer an in-house finishing and automated bindery line. Therefore this enables us to provide high quality and rapid turnaround on your print work. Products such as stationery, business cards, business forms and marketing material.
For additional services that require outsourcing, we have long standing relationships with a network of expert suppliers who provide experienced, prompt and efficient services.